Automotive solutions that pave your road to success
Discover comprehensive automotive solutions with RideStyler. Boost sales, streamline operations, and drive your business forward with cutting-edge technology, comprehensive data solutions and expert guidance. Accelerate your growth today!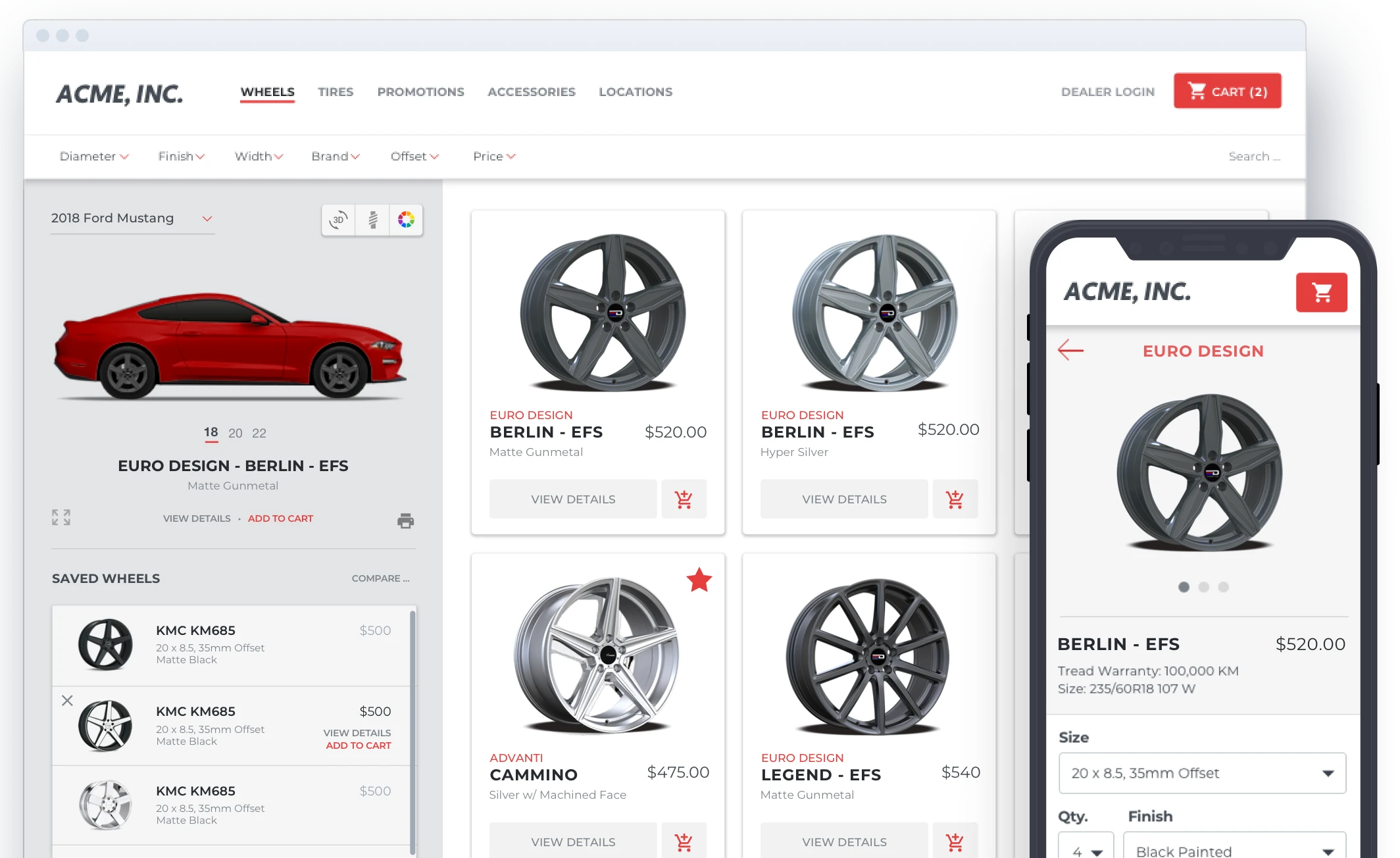 Trusted by industry leaders for over 20 years
With a winning blend of technical expertise, deep industry insights, and an unrivaled pool of data and resources, we empower industry-leading retailers, suppliers, and manufacturers to craft cutting-edge experiences. Unleash your business's potential with RideStyler's exclusive advantage; driving innovation and success in the automotive aftermarket.





Powering the industry
The RideStyler Platform powers some of the largest automotive sites on the web. Our products and data catalogs are some of the most trusted in the industry and we are committed to making sure we do right by our customers.
Rev up your business
RideStyler is at the forefront of the automotive industry, providing comprehensive solutions that drive success and innovation. Specializing in data, imagery, SaaS, and eCommerce solutions, we offer a unified access point to essential wheel and tire information, supplier data, inventory, and more. Our extensive catalog of vehicles, including OE specifications and fitment profiles, powers make model year (MMY) lookup and product recommendations.
From dynamic visualization to seamless supplier integration, RideStyler's offerings are designed to meet the diverse needs of Wheel and Tire Retailers, Distributors, and Manufacturers. Explore the world of RideStyler and take your automotive business to the next level.
Plug & play widgets
Elevate your website with RideStyler's drop-in widgets, designed to enhance functionality effortlessly.
eCommerce made easy
One-stop eCommerce solutions for selling wheels and tires online, offering vehicle lookup, fitment recommendations, and real-time supplier integrations.
Data-driven solutions
The same industry leading product and vehicle data that powers our solutions can power yours as well. Available via our real-time API as well as flat file delivery.
Product visualization
Tap into our industry-leading product visualization through our versatile SaaS offerings, or seamlessly embed it into your next project for a cutting-edge experience.
Let's build something.
Creating software for the automotive industry demands more than just skilled developers; it requires a team that understands your unique challenges. With RideStyler, you gain a trusted partner who not only comprehends the automotive aftermarket but also possesses the cutting-edge tools needed to engineer solutions that deliver results.
Discover our Enterprise Services