Tire Catalog
Simplify your tire data management with RideStyler's Tire Catalog, a centralized repository for the latest tire data and specifications. Working closely with leading manufacturers, we provide a harmonized collection of details, fitment profiles, marketing content, and refined imagery. Perfectly suited for eCommerce, our catalog furnishes you with vital tire information, all from one convenient platform.
Comprehensive tire library
Our Tire Catalog houses an extensive collection of tire data, featuring key specifications and information from a wide array of leading and trusted brands in the automotive sector.
---




Ready to get started?
Our sales staff are more than happy to answer any questions you may have and help determine whether our solution is the right tool for your job.
Unmatched data quality
Our dedicated full-time data team partners with leading tire manufacturers across the industry to gather and refine crucial tire information. This detailed process not only involves obtaining the raw data but also standardizing it, assuring that you access coherent and trustworthy information, regardless of the variety of sources. We enhance the original data, resulting in quality that often exceeds even what the manufacturers provide.
Our methodology simplifies the utilization of the data, facilitating a professional and uniform appearance. By concentrating on the accuracy and uniformity of the tire specifications and attributes, we uplift the overall quality of the product information. This thoroughness ensures that the content is both reliable and user-friendly, infusing the overall presentation with an extra level of precision and elegance.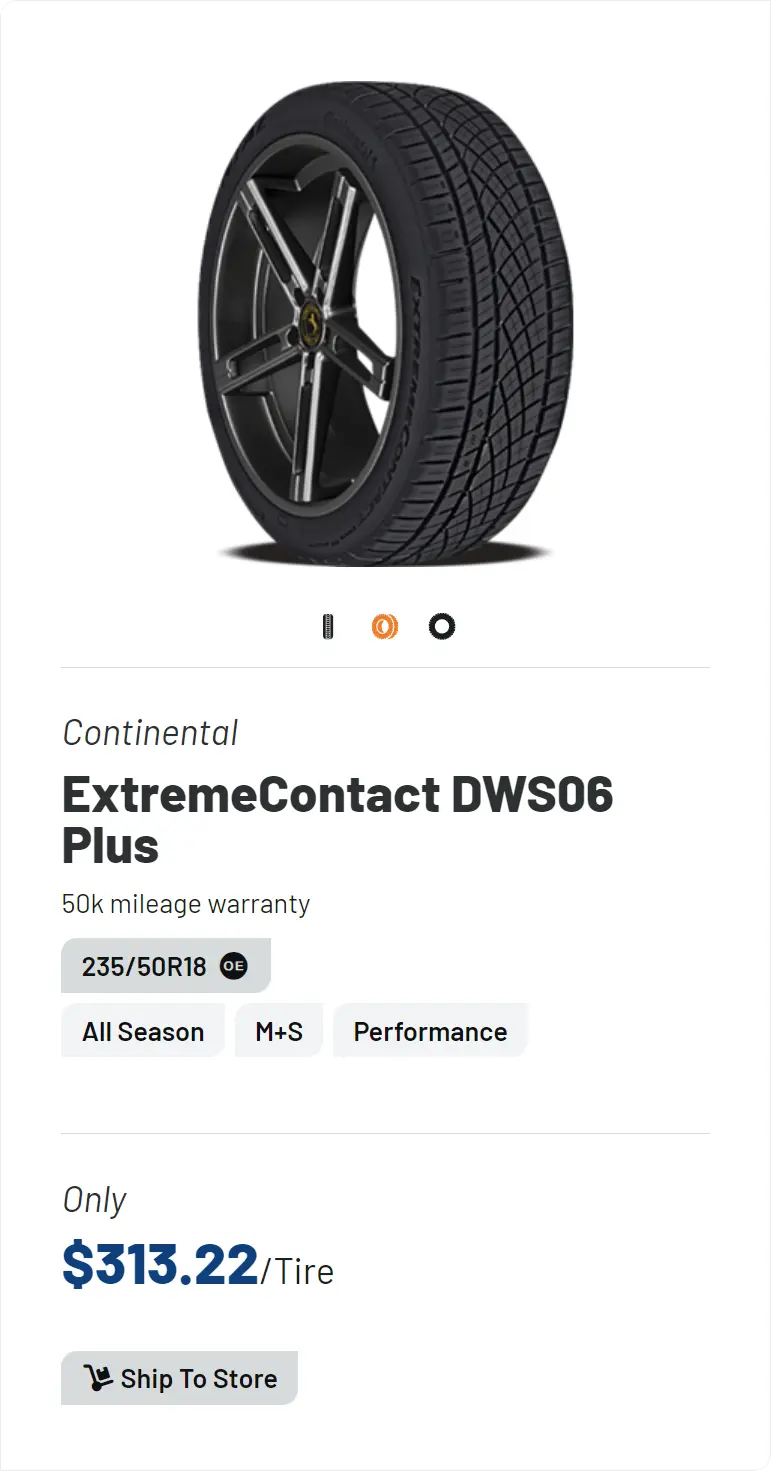 ---
Complete tire data solutions
At RideStyler, we aim to assemble one of the most thorough collections of tire data, becoming your go-to source for all things related to tires. We go beyond mere specifications, also including the marketing materials and essential information required to promote and sell these products effectively. With the ever-changing landscape of the industry in mind, we constantly maintain and refresh millions of data entries every year, ensuring that the information remains up-to-date and precise. This continuous effort allows us to relieve you of the time-consuming task of data upkeep, freeing you to concentrate on your core competencies. The following highlights a few of the numerous data elements accessible through our Tire Catalog, reflecting our dedication to providing a comprehensive service.
BrandModelSidewallAttributesPart NumberUPCUse TypeSizeWheel Width RangeWarranty MileageSpeed RatingLoad Index Single & DuallyLoad RangeUTQGWinterPerformanceCompetitionTractionAll SeasonAll TerrainSummerAll WeatherRun-FlatTouring3PMSStuddedStuddableM+SNHSDirectionalCommercialEV CompatibleMarketing DescriptionMarketing HighlightsShipping WeightShipping WidthShipping HeightShipping DepthMAPMSRPImagery