eCommerce
Our all-inclusive platform empowers you to create an industry-leading web and mobile experience. Harness the power of our comprehensive vehicle and wheel & tire databases, coupled with captivating imagery and visualization. RideStyler eCommerce ensures your success in the automotive aftermarket, providing everything you need to drive sales and delight customers with a seamless, engaging shopping journey.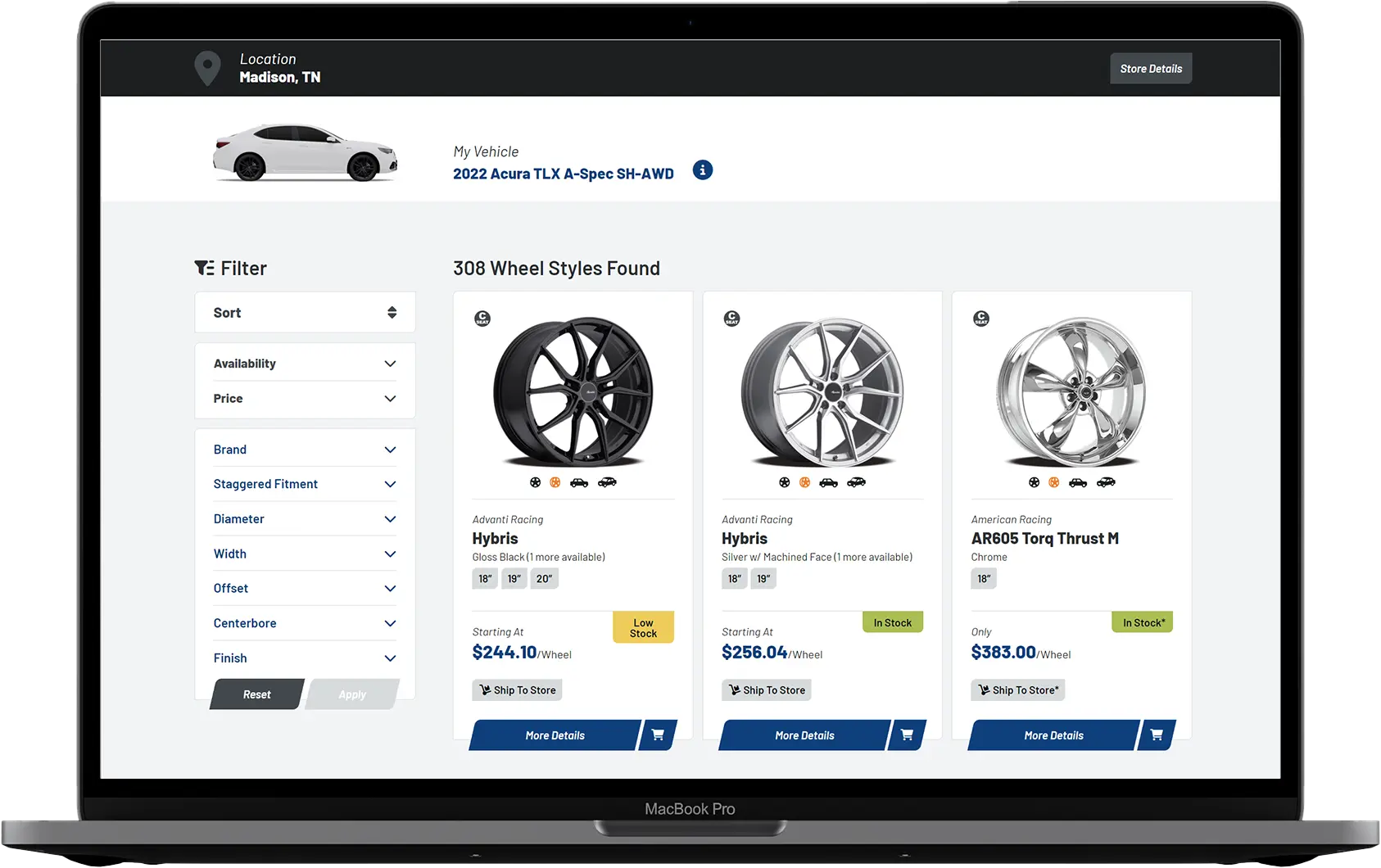 The RideStyler difference
With RideStyler eCommerce, you receive a complete package right from the start, saving both time and money. Trusted by major retailers for over two decades, we offer unparalleled expertise for a smooth and robust eCommerce experience. While there are numerous eCommerce solutions available today, only RideStyler has been designed from the ground up specifically for automotive eCommerce.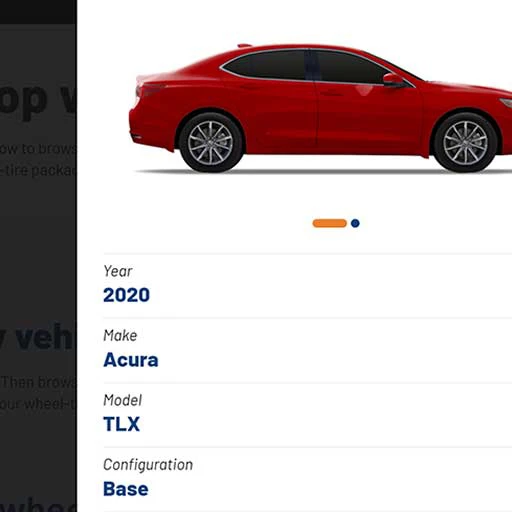 Integrated vehicle lookup and visualization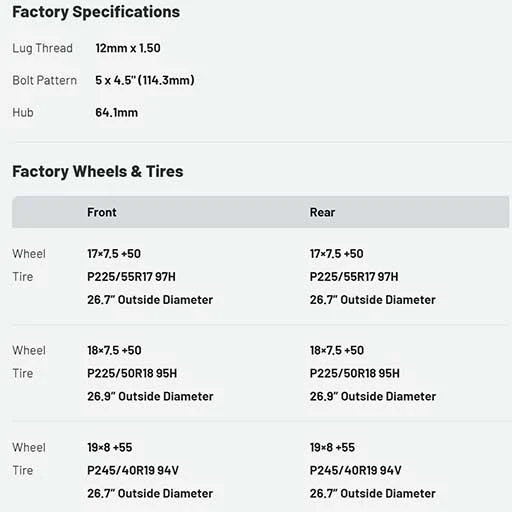 Vehicle fitment data and product recommendations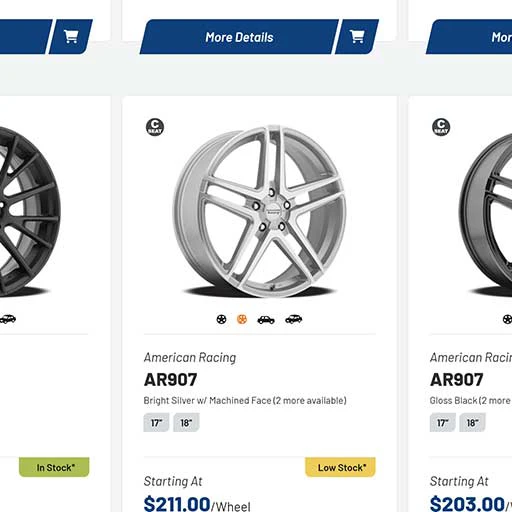 Curated product data and imagery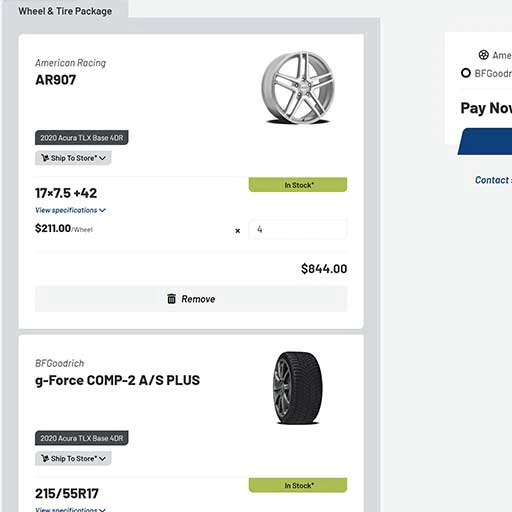 Seamless support for package building
Simplify your
eCommerce journey
Creating and launching an automotive eCommerce website is just the beginning of your journey. Keeping product data, imagery, and pricing up-to-date can be a constant struggle, consuming valuable time and resources. With RideStyler eCommerce, we've taken the burden off your shoulders. Our seamless solution offers direct data feeds for all our products, ensuring real-time updates without any effort on your part. Say goodbye to manual data sourcing! Moreover, we empower you with user-friendly tools to handle common management tasks effortlessly, so you can focus on what matters most – growing your business.
---
We've got the data
RideStyler eCommerce makes use of our Wheel Catalog & Tire Catalog to instantly populate your site with curated product specifications, marketing content and imagery from all the top brands.
Want to learn more?






---
Simple product management
Simplify product management with RideStyler eCommerce! Just log in to your dashboard and activate any brands from the list. Each night, our comprehensive product sync ensures all selected brands, complete with product data, imagery, fitment specifications, and marketing content, seamlessly integrate into your eCommerce site. Effortlessly expand your product offerings and elevate your customers' shopping experience with a few clicks.
With RideStyler, managing your product catalog has never been easier!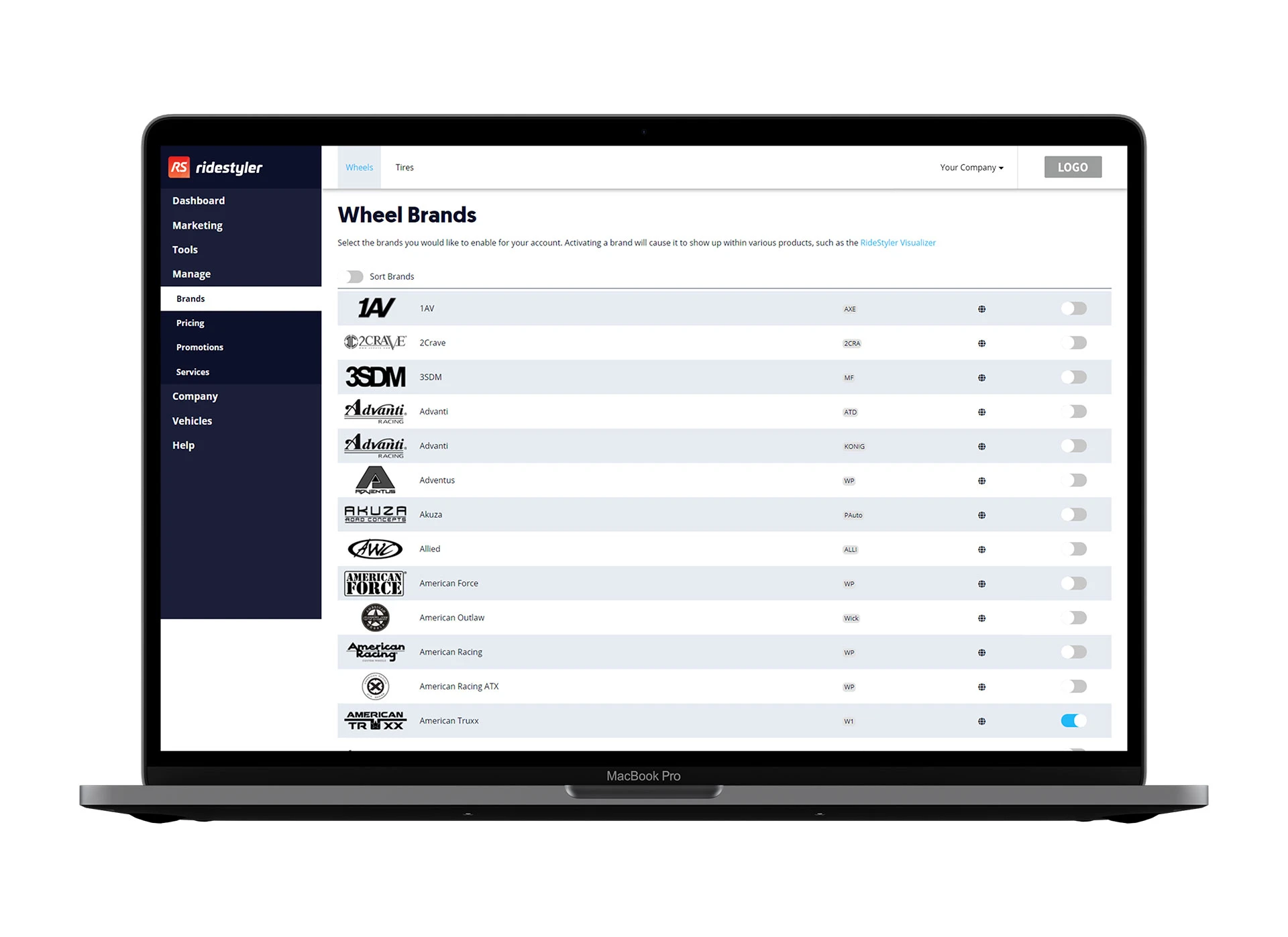 ---
A vehicle driven experience
Seamlessly integrating with the RideStyler Vehicle Catalog, our cutting-edge solution lets users easily look up their vehicles, unlocking a personalized shopping experience. With our robust vehicle fitment data, finding products that fit their specific vehicle is a breeze.
Take it a step further with our state-of-the-art Visualization feature, allowing users to visualize wheels on their vehicles before making a purchase. Elevate your eCommerce game with our comprehensive platform, where innovation meets user-centricity for a truly immersive and enjoyable shopping journey.
Want to learn more?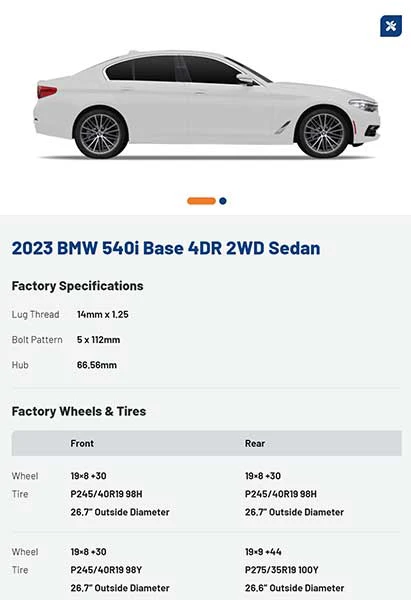 Schedule a demo
Want to see it in action? Get in touch with our stellar sales staff to schedule your demo today!
Automate your
supplier management
Launching an eCommerce site is only the beginning of your journey. Constantly changing inventory and pricing information from suppliers can lead to frustration for you and your customers which negatively impact your business. But fear not, RideStyler's Supplier System simplifies the process of supplier management and let's you get back to running your business.
---
Pricing
Take control of your pricing strategy with RideStyler's powerful Pricing Management Tools! Our innovative platform allows you to create and implement complex pricing rules, ensuring your retail prices stay up-to-date even when supplier pricing changes. No more manual adjustments or pricing discrepancies!
Want to learn more?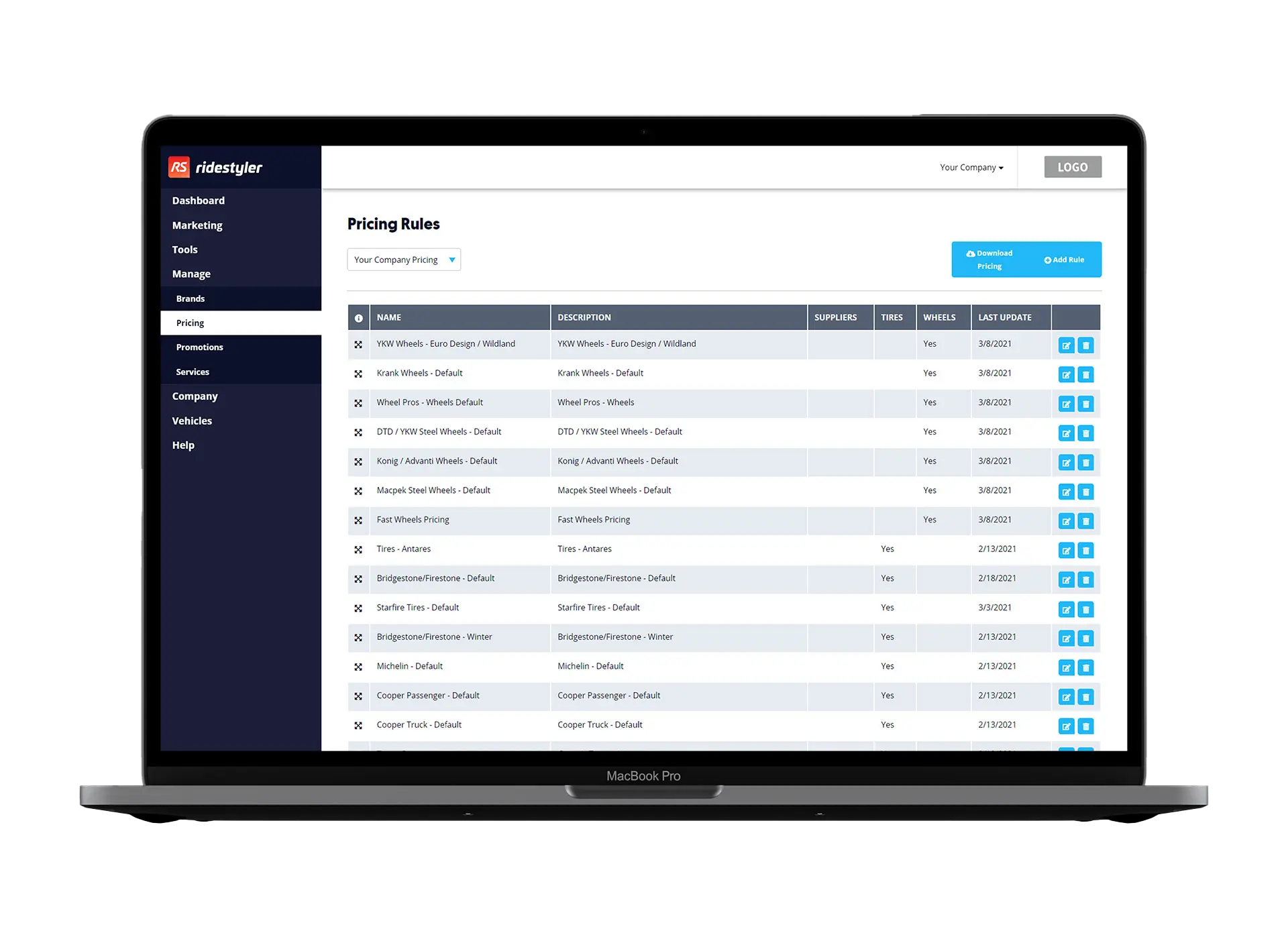 ---
Inventory
What's the point of advertising product to your customers if it isn't even available? Our direct supplier connections aggregate inventory data from all of your suppliers to ensure you are only showing the products you can actually sell.
Want to learn more?




---
And a whole lot more ...
There's really too many features to list! It all comes down to one simple belief; you shouldn't need to employ a team of data scientists to run an online store. From supplier management, automated MAP enforcement and complex pricing rules, we take the guess work out of running your store.
Backed by the power of RideStyler
All of our products are powered by the industry leading RideStyler Platform; giving you the most comprehensive vehicle and product data available on the market.
Features & highlights
Tired of the long winded marketing copy? Want a simple rundown of the features? No problem, we've got you covered.
Still have questions?
Don't hesitate to reach out to our amazing sales staff. We are more than happy to work with you to understand your specific needs and recommend the product(s) that will work best for your unique situation.