Visualizer
Elevate your customers' experience with the RideStyler Visualizer – a drop-in widget that transforms any website into an automotive haven. Allow users to effortlessly select their vehicles and explore a recommended collection of wheels. With lead-generation via our "Request a Quote" system we can help elevate your business to reach new heights.
Drive engagement, increase conversions, and revolutionize your website with our RideStyler Visualizer today.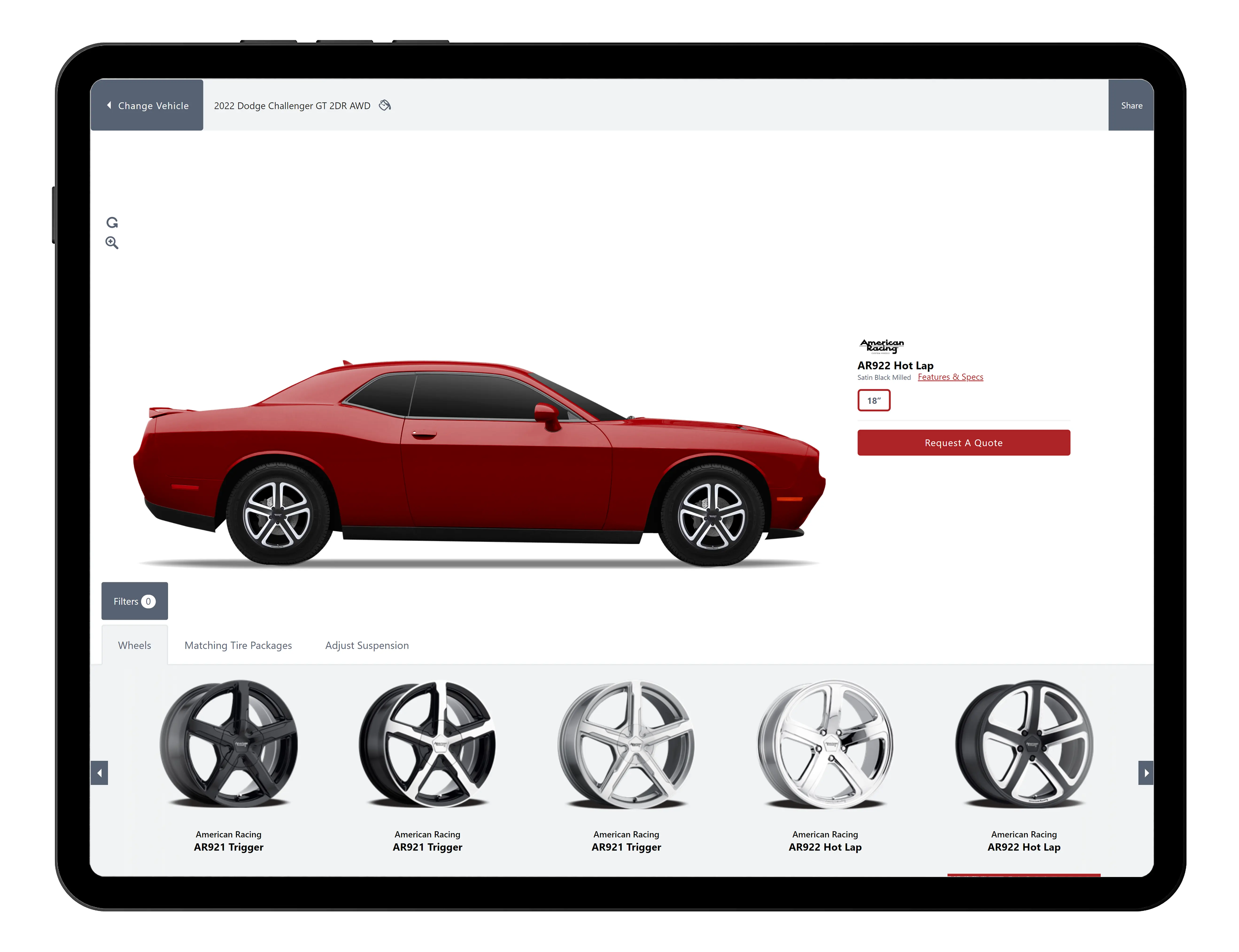 Fast and easy
Maximize your web presence with RideStyler Visualizer – the key to enhancing product visibility. Seamlessly integrate wheel and tire browsing into your website without the need for custom development. Elevate user experience effortlessly and watch your online success soar.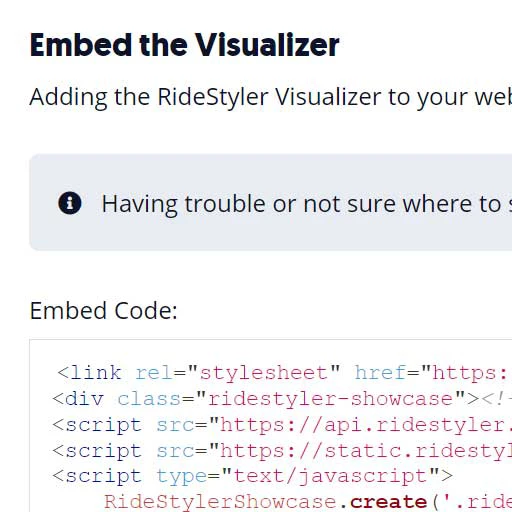 Easily integrates with existing websites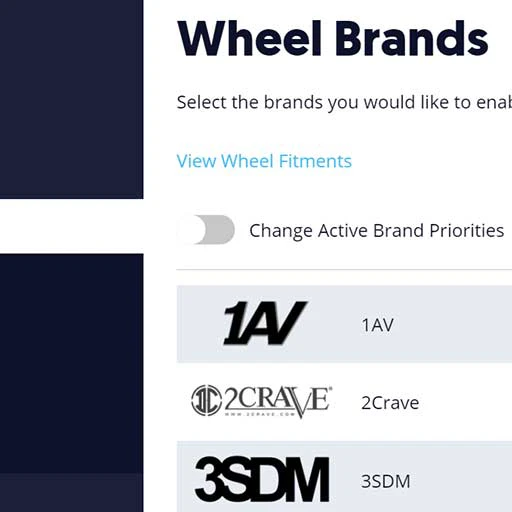 Hundreds of wheel and tire brands out of the box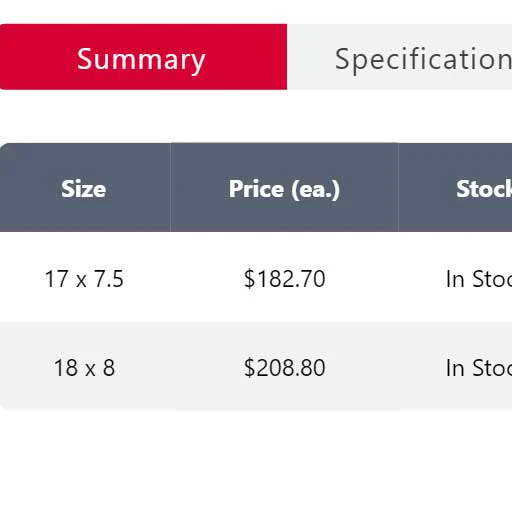 Supports pricing and inventory from suppliers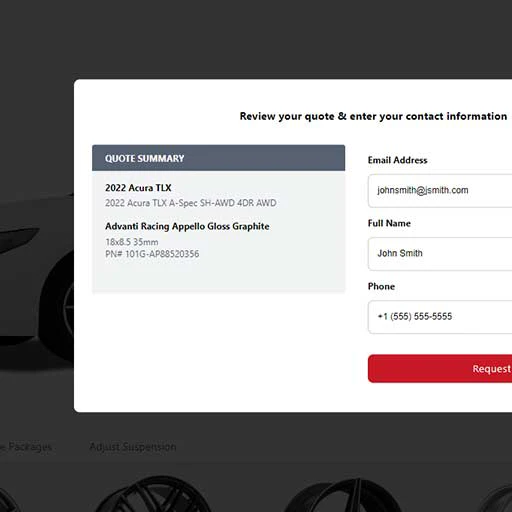 Generate leads with our "Request a Quote" system
Simple steps to success
In as little as 10 minutes you can embed the RideStyler Visualizer on most standard websites. Put it to work for your business today!
1. Advertise your products
The RideStyler Visualizer is a great tool to help your customers find the wheels and tires they are shopping for online. All with minimal setup required.
2. Generate qualified leads
Online customers can become highly qualified leads which are sent directly to your email inbox.
3. Increase your sales
Having a lead generation funnel that advertises your products and generates leads 24/7 is a powerful tool to help drive revenue.
---
Take it for a test drive
Why take our word for it when you can try it for yourself? This is a demo version of the visualizer. Only a select list of wheel and tire brands are enabled for this demo.
---
Backed by the power of RideStyler
Our RideStyler Visualizer is just one of the many products and websites powered by the industry leading RideStyler Platform. This is the quickest and most cost effective option for tapping into the power of RideStyler.
Ready to get started?
Our sales staff are more than happy to answer any questions you may have and help determine whether our industry leading visualizer is a right fit for you.
Features & highlights
Tired of the long winded marketing copy? Want a simple rundown of the features? No problem, we've got you covered.
Need something more?
Are you looking for more than just a merchandising tool for your website? Are you ready to take the plunge into online sales? Check out what RideStyler eCommerce has to offer.