Data Management
At RideStyler, we understand that data is the backbone of your business. Managing, cleaning, and transforming it can be a complex task. That's why we offer comprehensive Data Management services tailored to meet your unique needs. Whether you're a manufacturer in need of data normalization or a retailer looking to optimize your inventory data, our expert team is here to help. From aligning with industry standards like ACES to crafting custom data reports, we take the complexity out of data, allowing you to focus on what truly matters - growing your business.
Entrust your data to RideStyler
Entrusting your data needs to RideStyler means choosing a partnership with expertise, reliability, and efficiency. Our seasoned professionals not only understand the nuances of data but are also committed to aligning our services with your specific goals. By partnering with us, you offload the intricate work and expense of maintaining data, allowing you to channel resources into core business functions. RideStyler's adaptive and customer-centric approach ensures that your data is not just handled but optimized, making your business more agile and competitive in today's fast-paced marketplace. Let us be your expert partner in data management, transforming challenges into opportunities for growth.
---
Your data experts
Utilizing our in-house data teams, who are well-versed in automotive data management, offers you unparalleled expertise. Our seasoned professionals don't merely manage data; they understand the unique intricacies and demands of the automotive sector, having honed their skills through constant management of our own data and the data of various third party sources.
By partnering with a team that is intimately familiar with both data management and the automotive field, you gain access to comprehensive, targeted solutions tailored to your needs. This synergy between industry know-how and technical proficiency ensures that your data is handled with precision, efficiency, and a deep understanding of what it takes to drive success in the automotive world. It's more than just data management; it's data management through the lens of automotive excellence.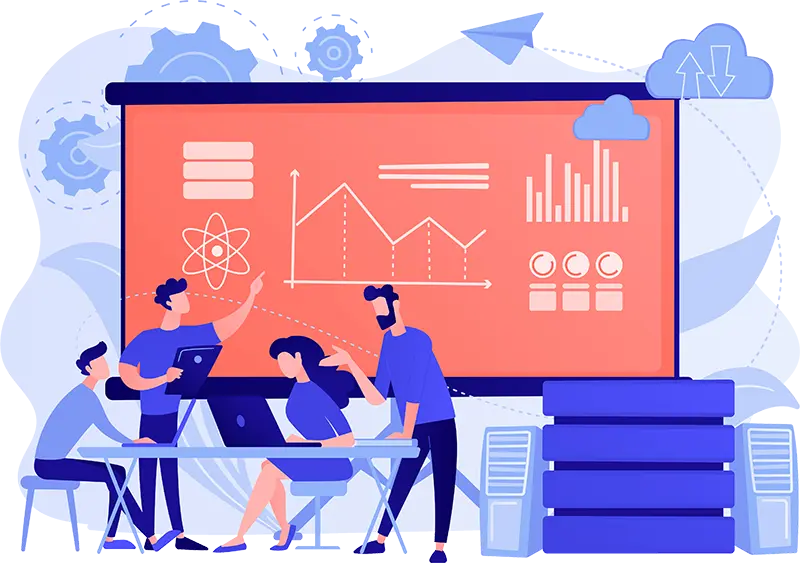 ---
Let our expertise become your advantage.
Ready to get started?
Our sales staff are more than happy to answer any questions you may have and help determine whether our solution is the right tool for your job.