FitGuide
Designed for retailers' internal use, this comprehensive reference guide equips your sales staff and customer support representatives with essential OE vehicle specifications and fitment data. Empower your team with the knowledge they need, and watch customer satisfaction and confidence soar with the RideStyler FitGuide by your side.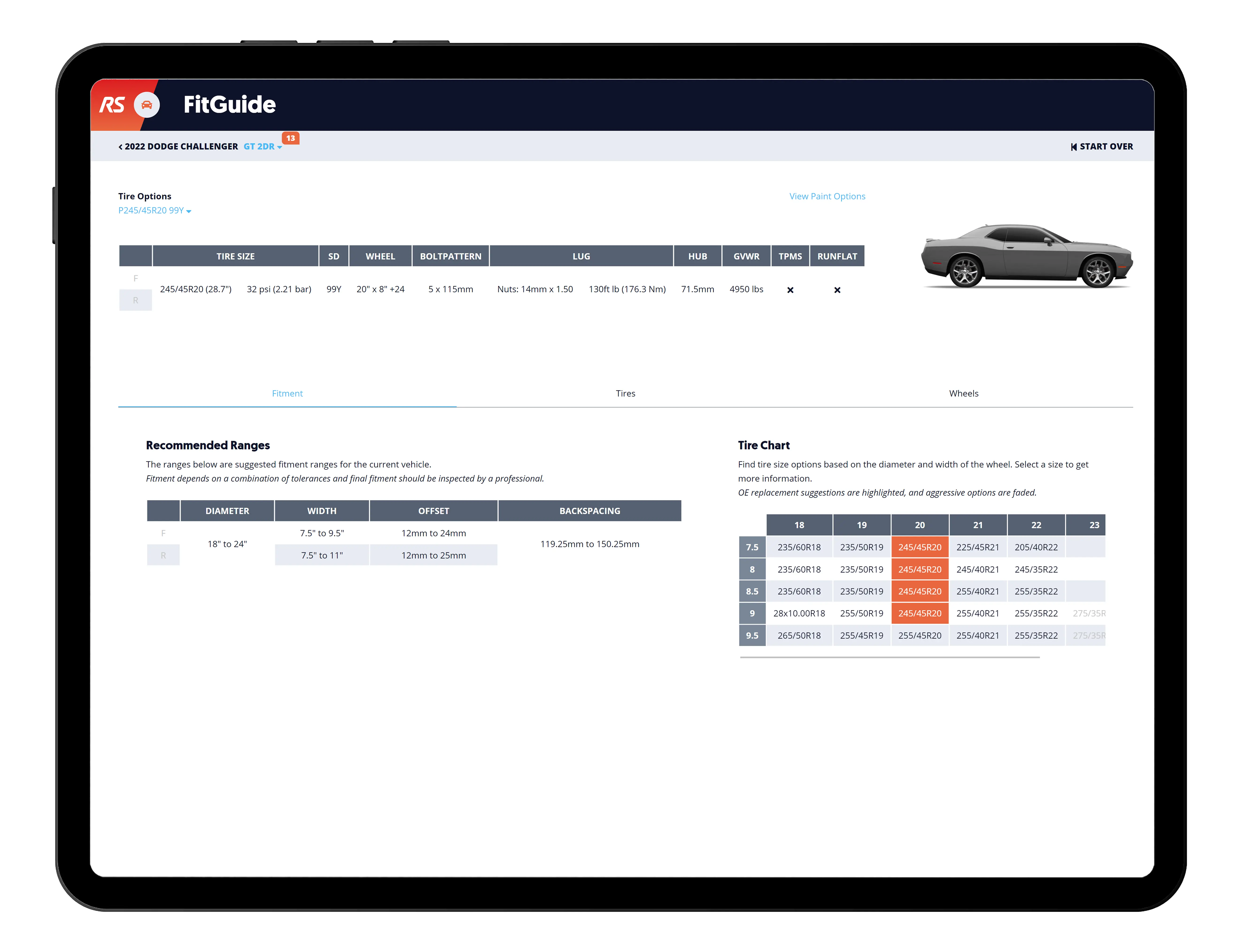 Empower your staff
Enhance customer interactions and boost sales with the RideStyler FitGuide. Empower your sales staff and CSRs with comprehensive OE vehicle specifications and fitment data, ensuring unmatched accuracy and expertise for confident customer support.
Today's climate of labor shortages, rapid turnover and under qualified applicants can be challenging for any business. Let alone a business that relies so heavily on the knowledge required to do the job correctly. This is why the RideStyler FitGuide is designed to put the critical information your team needs front and center; allowing them to more effectively answer customer questions and find the perfect application.
---
Specifications
Quick at-a-glance specification references for any vehicle in our database. Easily search for a specific make, model, year and trim to see the most specific data possible.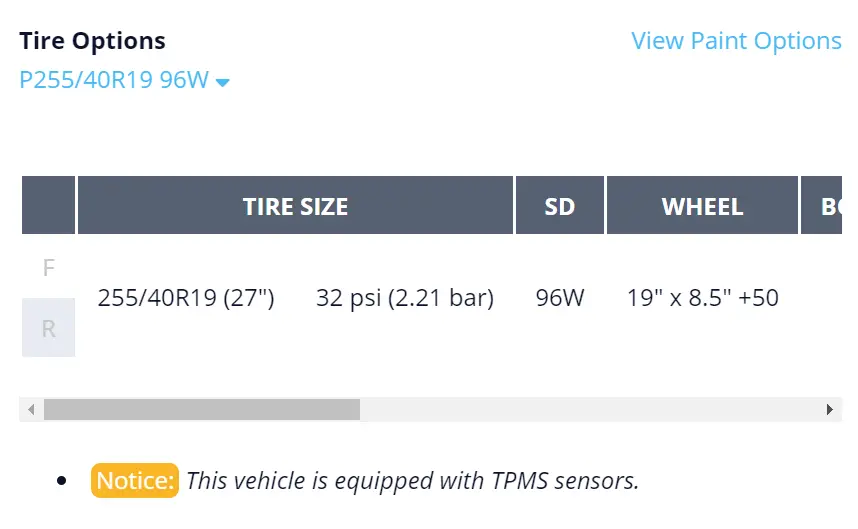 ---
Plus & minus size chart
The plus size chart is extremely intuitive and makes it easy to find the right tire size for use on any wheel. The interactivity takes it a step further, allowing you to investigate the differences between the recommend tire size and the OE size.

---
Wheel fitment specifications
For each vehicle we provide a wheel fitment profile to help determine proper wheel application. This provides range information for the maximum extents suggested for the selected vehicle based on our research.

Ready to get started?
Our sales staff are more than happy to answer any questions you may have and help determine whether our industry leading reference tool is a right fit for you and your team.
Features & highlights
Tired of the long winded marketing copy? Want a simple rundown of the features? No problem, we've got you covered.
Still have questions?
Don't hesitate to reach out to our amazing sales staff. We are more than happy to work with you to understand your specific needs and recommend the product(s) that will work best for your unique situation.